LYDG Certification: An Experiential Journey
Jedi Training with John Martin
This is my own personal take on how to best pursue your Human Design education, IT is all done one-on-one, with the real emphasis being on embodying this knowledge and, if correct for you, becoming a Living Design Guide. This training includes all of the foundational requirements (LYD, ABC's, Rave C, and LYD Guide training) for any professional path in Human Design. It allows me to really watch your progress, and take an ongoing and personal interest in your process. 
You get my entire focus, madness, and insatiable fuel to correct, with private meetings over the course of about a year. This really gives us time, the crucial ingredient. To put things in perspective, You can learn to fly an airplane in about 50 hours.
To me, learning to fly your life with the reckless abandon required to let go of your familiar way of living is infinitely more challenging than flying an airplane. I will be training you not only how to navigate your spaceship (your life), but how to be a good flight instructor or guide for others. Your destiny, should you complete your training, is to be a certified Living Design Guide. Please be clear that you are being invited to become your own unique brand of spiritual warrior. This process is not easy, and is generally highly destructive to life as you presently think you understand it.
Each of the four official classes is taught in order, building upon one another. To me this is not just the introduction to Human Design, but a deep foundation for the entire system. If you master this level of the information and practice, you can own the system. If you do not master the basics, you can know everything and still know nothing! To this end I am relentless in drilling you about same. I bring you the most impactful presentations and lectures which you will have full access to our library via a private educational video link, including both my current teachings and whatever I do next. In addition to the required educational material, I also often give additional resources, and materials depending on the student.
Our real work together will be focused around our one-on-one time together. This is what has become so obvious, if you can really live this, know how to negate/ ignore your own mind. You can be a good guide for others, period. It really does not matter what you know about the system, it is NOT about knowledge. What matters is do you carry the frequency?
So my whole training program comes down to me helping You get YOU, and helping you get past the thing that causes all human suffering (not self, false self-mind/ the human ego, etc). HD just becomes a tool then. Once you are free of the beast (mind), your body and its intelligence is what is left.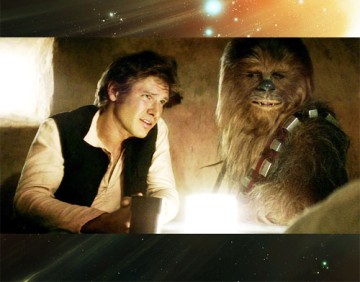 My commitment is to you and your process. I will do everything I can to help you. However, it is quite likely you may want to kill me a good deal of the time. You may find my approach harsh. Rocking people out of their dream state is a messy business, and most people do not want their realities tampered with. However, if you are inviting me to train you, then this is what you are inviting. 
You will be facing the same dilemma in your own Human Design work as well, so this is a good training ground for same. It is good to remember: "Whoever gets mad first, loses!!" Nothing that is really YOU can be threatened or destroyed.
The cost of the entire Living Your Design Guide course is $3,300 dollars. This is the same cost roughly, set by the international school. This program is billed at $300/month ($200 per session and $100/month for materials), regardless of which section we are covering. If you join this training, you are agreeing to same. Please know that either party may cancel at any time. You will be tested and retested; you must demonstrate competence before I will graduate you.
If you would like to join me for direct one on one training, please be in touch for a pre-enrollment interview. I can be reached via email: john@humandesignhawaii.com. I am open to payment plans and any time frame, based on the individual.